The LED Lily Glow Ligh t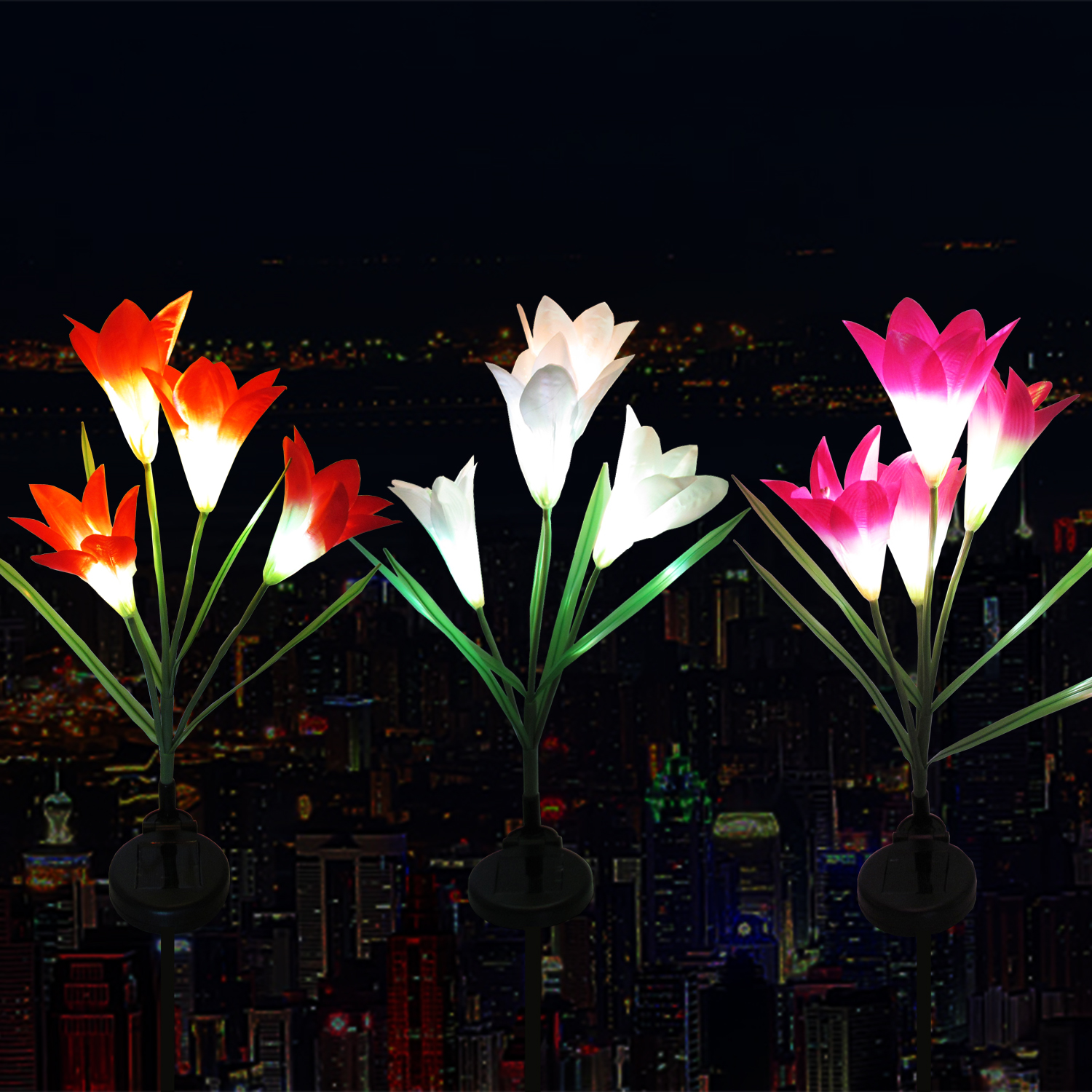 When darkness falls, this magical LED light transforms your backyard into a dazzling display straight from a scene in the movie Avatar.
The multicolor array on the LED Lily Glow Light won't just make your flower beds pop and make your yard more vivid and colorful…
It will attract a steady stream of compliments from neighbours and guests- and make you the talk of the town.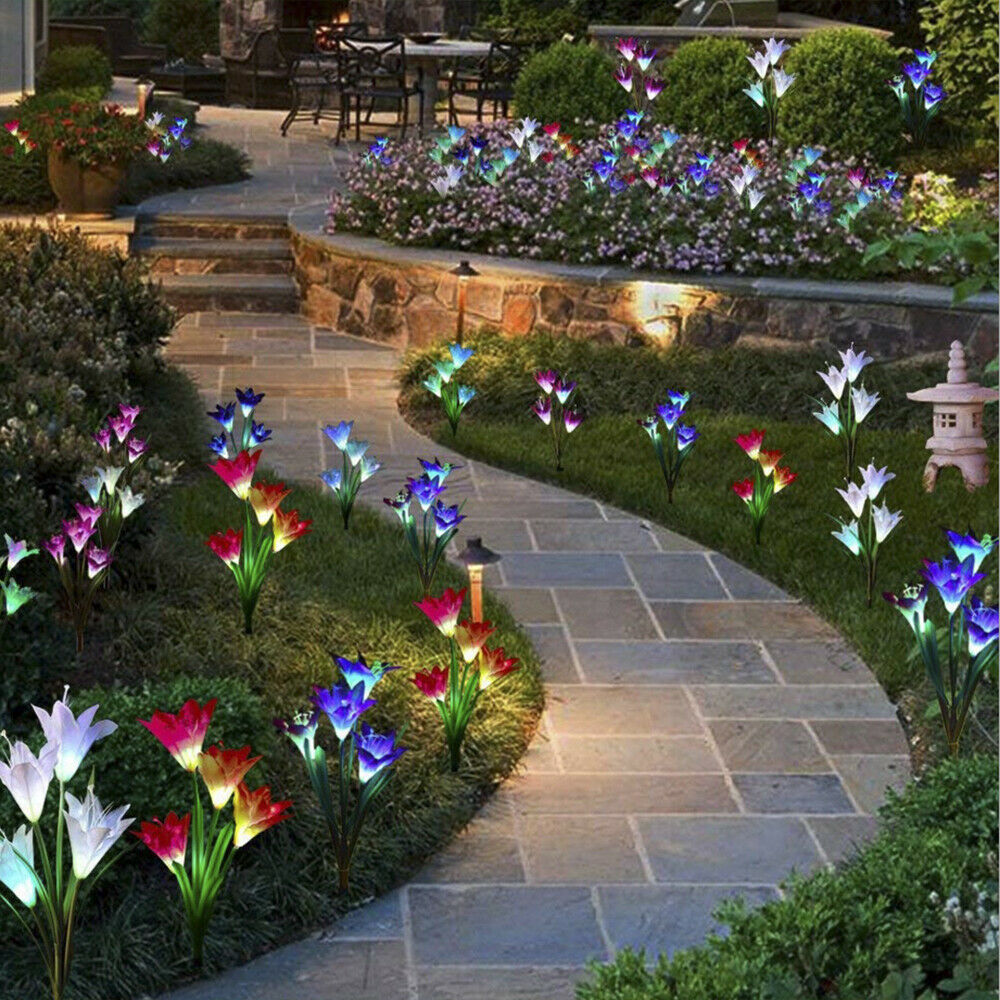 Specification:
Solar Panel: 2V/0. 3W Monocrystalline silicon
Battery: 1*1.2V 600mAh Ni-MH AA battery(built-in
Power Source: Sola power
LED Source:
4 
LED beads
Light color:
3
color gradient
(Red/Green/Blue)
Charging Time: 4-6 hours
Working time: 8-10 hours after fully charged
Material: Plastic/Silk/aluminum
Service life: about 5 years
Package included:3-pack in box(Steel Stake included)
Light Test:
This product is a light control device, therefore the solar panel must b
e completely covered before light testing (can be turned upside down
on the table or floor ) Then press the ON/OFF button to turnon the lamp.
Product Features:
1. Light control mode, the lamp will light up at night and
turn off at sunrise automatically
2.
Solar energy is automatically charged during the day, and it will be converted into electrity at night.
3.
The lighting time is more than 10 hours with fully charged
4.
Place of use: garden, lawn, walkway, courtyard, yard, park etc
5.
IP65 rated LED lights
6.
Waterproof fabric
7.
Rugged iron stakes
8.
Bendable leaves that flex
Operation Instructions.
1. ON/OFF setting: press the ON/OFF button to turn on the power
before us
e.
2.
Installation method: insert into the ground directly.
3
.
Working environment: please install it in the place with direct
nlight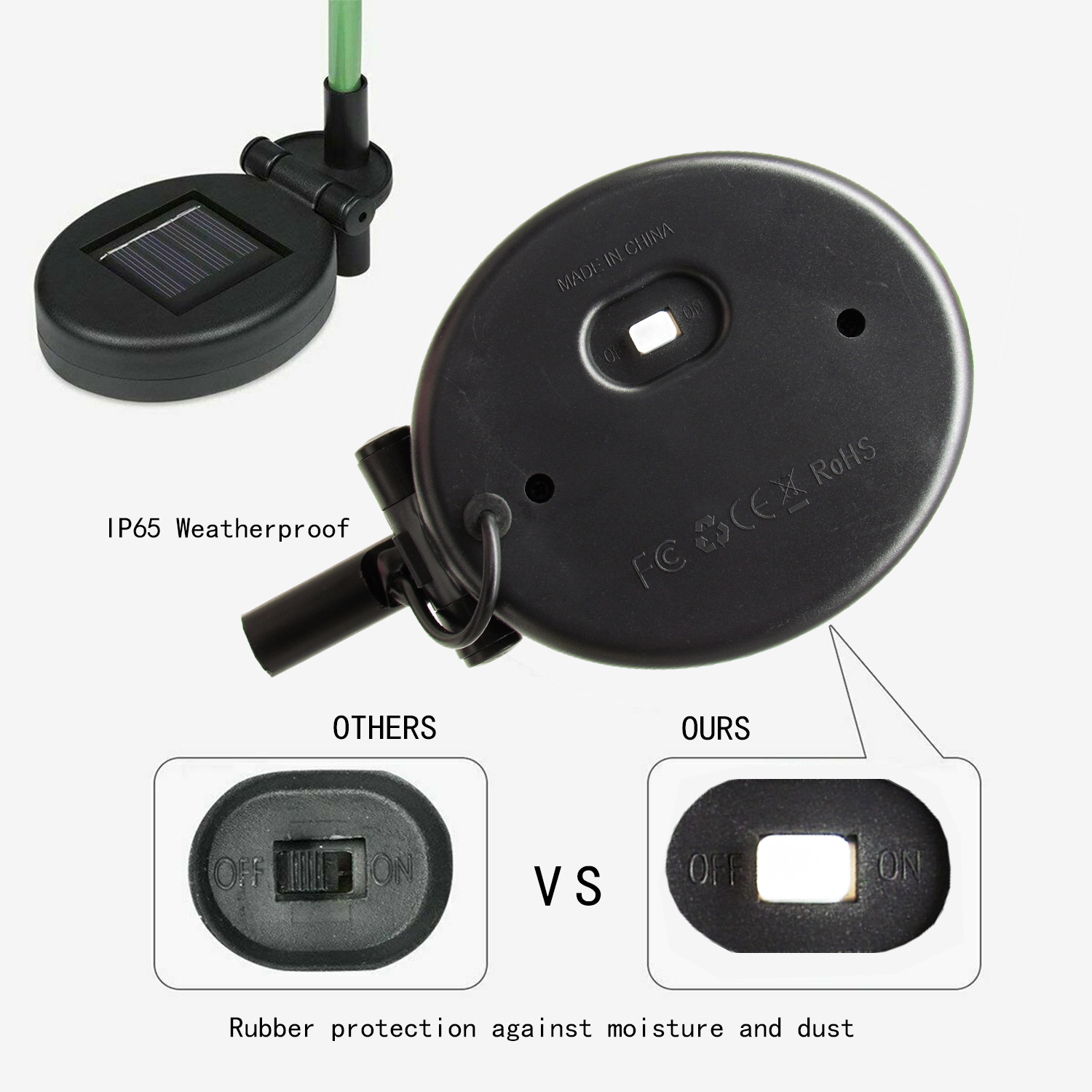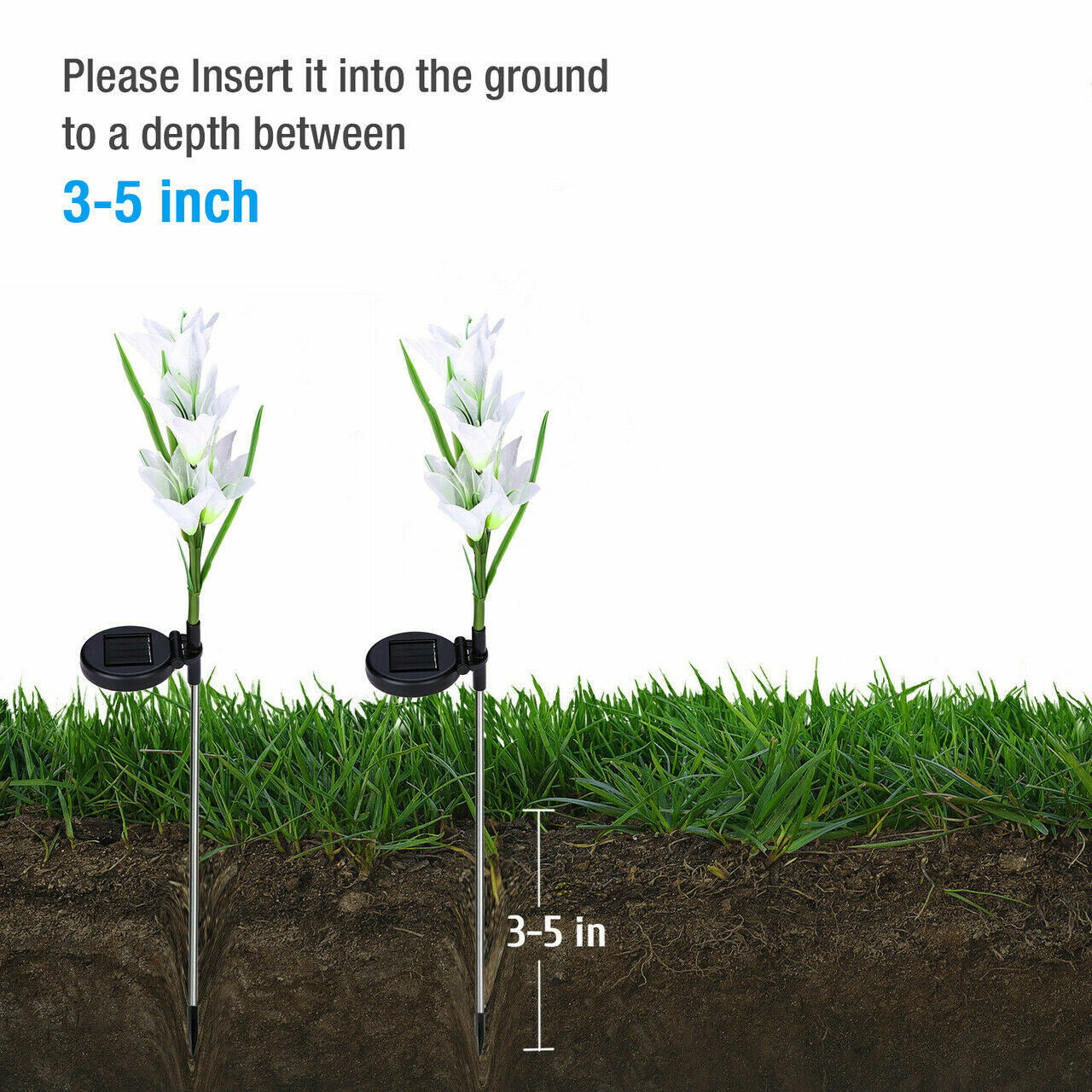 Note:
1.
Although this pro
duct has waterproof function, do not soak it in water or put it in a palce with water.
2.
If not use the product for more than one week after receiving
please put it under the sunlight for charing before use.
3. The switch on the solar panel should be turned on before charging
or it won't be charged.
The Verdict Is IN: Thousands Of Americans Can't Get Enough Of The LED Lily Glow Light
CHECK OUT THESE INSTANT REACTIONS TO THE LED LILY GLOW LIGHT THAT WILL MAKE YOU SAY "I NEED THIS NOW!"